Punjab state is the land of rich history. Punjab is blessed with the heavenly embrace of five rivers, which bestow this land's people with joy and prosperity. Throughout history, many settlers came and settled in this rich land, prospered and progressed. Therefore this land has not only people history but cultural, geographical history as well. Amritsar is one of the most agriculturally productive cities in India.
Are you planning to visit this land of prosperity and culture? Let us help you get acquainted with Top Tourist Places to visit in Punjab.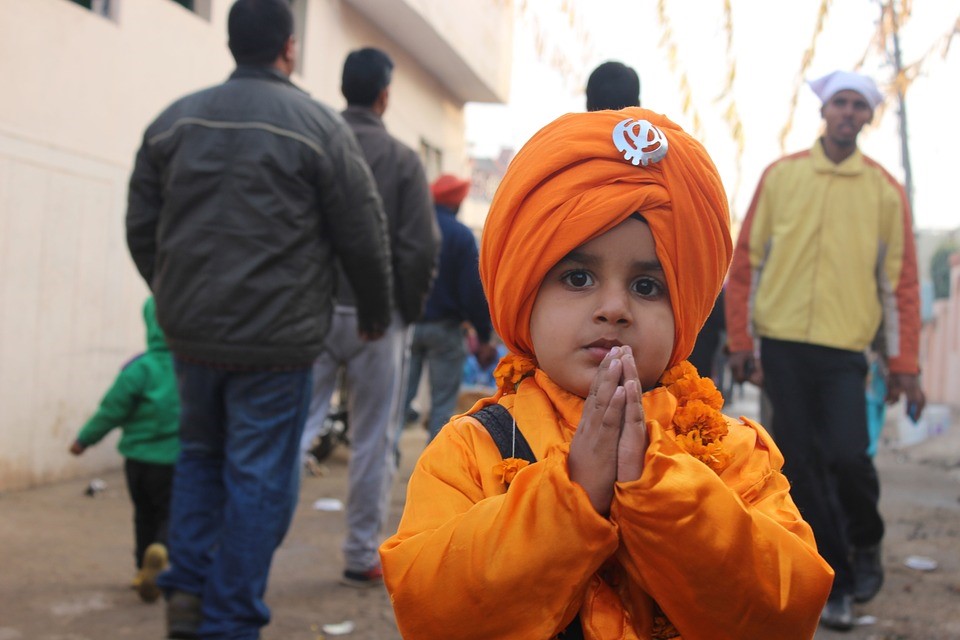 Being the entry point for travellers coming to India from the Central Asia route, Amritsar is the centre of various commercial activities with beautiful places and many industries. Avail Taxi Booking Service in Amritsar for your visit to this ancient and fascinating state called Punjab.Following are Top 10 places in Punjab. We hope this list will assisst you plan better.
1) GOLDEN TEMPLE, AMRITSAR
The glorious city of Punjab, Amritsar, has a rich history of heroes and saints. One can feel the surge of energy in every story of this land. Amritsar is the spiritual and cultural centre of the Sikh Religion. The top tourist attractions in Amritsar are Golden Temple, Jallianwala Bagh and Wagah Border.
The Golden Temple, also famous as Sri Harmandir Sahib, is a sacred religious Sikh shrine and symbolizes equality and human brotherhood. The gurudwara epitomizes the diverse heritage and identity of Sikhs. It is a testimonial of their ideals. Everybody can seek religious fulfilment and spiritual solace at this holy temple.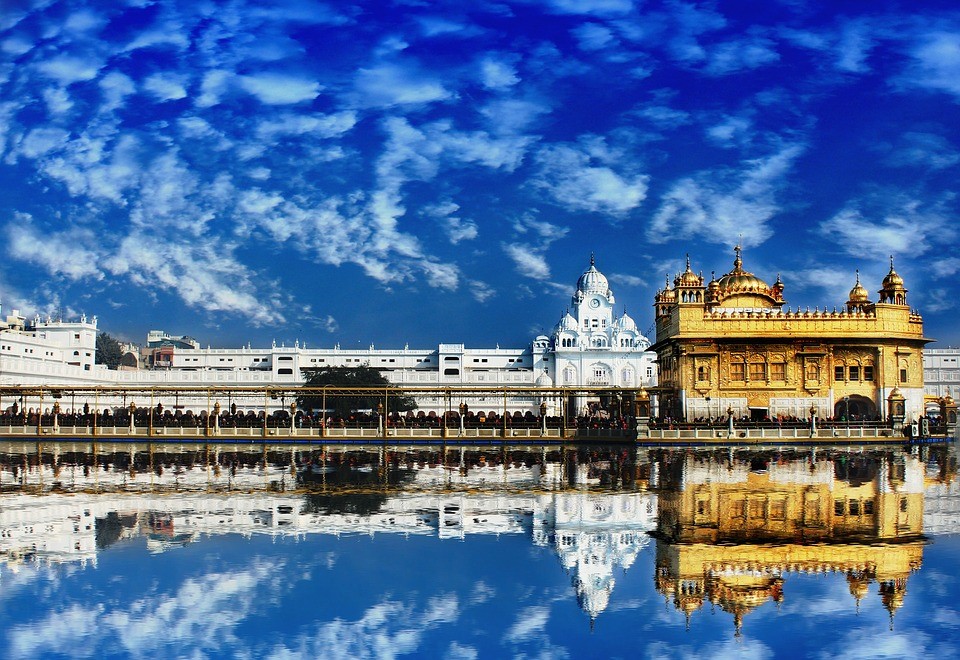 2) JALLIANWALA BAGH, AMRITSAR
Jallianwala Bagh place is associated with one of the most horrific atrocities committed against Indians by the British in Indian History when thousands of innocent people were killed mercilessly on the orders of General Dyer as they gathered for a peaceful  and respectful celebration of Baisakhi. It is a memorial to commemorate the massacre of peaceful celebrators by the British forces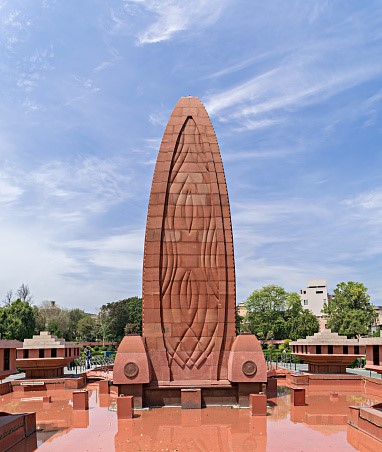 3) WAGAH BORDER, AMRITSAR
Wagah Border marks the boundaries between Indian and Pakistani borders. It is located at a distance of 22 km from Lahore, Pakistan and 28 km from Amritsar in India. Prime Attraction of this place is The Wagah Border Ceremony or the Beating Retreat Ceremony, which is held every day.  Every evening, just before sunset, the Indian and Pakistan military soldiers come face to face at this border post to engage in a 30-minute display of military brotherhood and showmanship.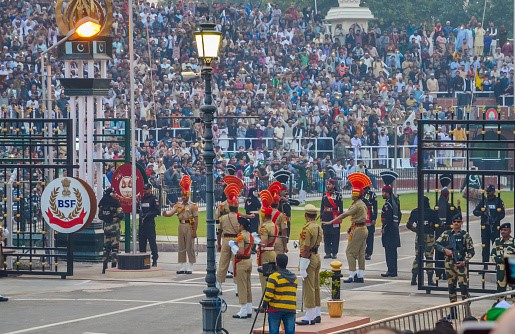 4) ROCK GARDEN, CHANDIGARH
Chandigarh is the capital city of Punjab. This colourful city will greet you with the styles of everything between modernity and antiquity. Chandigarh also is one of the cleanest cities in the country. The Top tourist attractions in Chandigarh are Rock Garden, Sukhna Lake, Zakir Hussain Rose Garden, International Dolls Museum, Pinjore Garden.
The Rock Garden of Chandigarh is majorly a sculpture garden in Chandigarh, India. The park is most famous for its sculptures made from recycled ceramic. It is also known as Nek Chand's Rock Garden after its founder Nek Chand. It is entirely built of industrial and home waste and thrown-away items.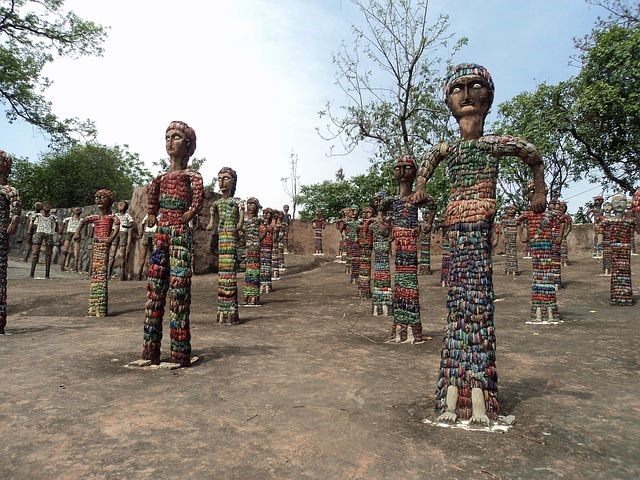 Nesetled at the foot of the Shivalik Hills, Sukhna Lake in Chandigarh is a beautiful artificial(Man-made) lake created in 1958. One should enjoy its silent serene beauty.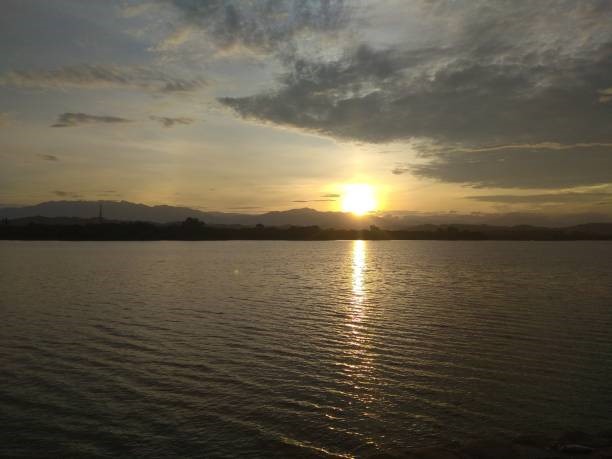 Pinjore Gardens, Chandigarh is a historic 17th-century garden. It is an example of the Mughal Gardensarchitectural style, which the Patiala Dynasty Sikh Rulers renovated. This garden is famously travelled picnic spots in close vicinity of the beautiful city – Chandigarh.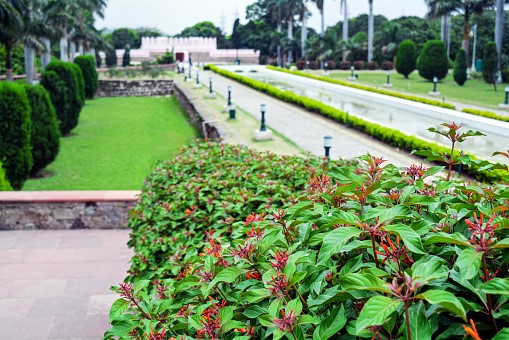 5) ZAKIR HUSSAIN ROSE GARDEN, CHANDIGARH
Zakir Hussain Rose Garden, or known as Rose garden. The garden is named after former President of India, Mr Zakir Hussain, built-in 1967. It is spread over 30 acres, with 1600 species of roses; this is the most extensive rose garden in Asia. This garden is not only admired for its roses, but this garden is also host to different types of trees and medicinal herbs and shrubs.  This garden is lavished with water fountains that showcase a visual light performance in the evening.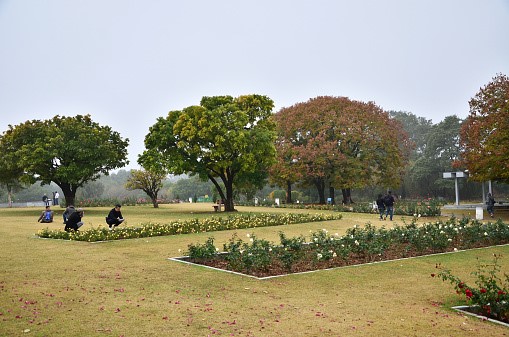 6) MAHARAJA RANJIT SINGH WAR MUSEUM, LUDHIANA
Ludhiana is the city where you will be able to behold the true beauty of the state of Punjab and its rich agricultural scenario.
This museum was the summer palace of the first king of the Sikh Empire, Maharaja Ranjit Singh; the museum is named. The museum consists of many legacies and personal items of the Maharaja, such as his armour and weaponry. It also displays incredible paintings, various manuscripts and coins from centuries old. This resonates with the secular spirit of the Maharaja and the rich history of the Sikh province.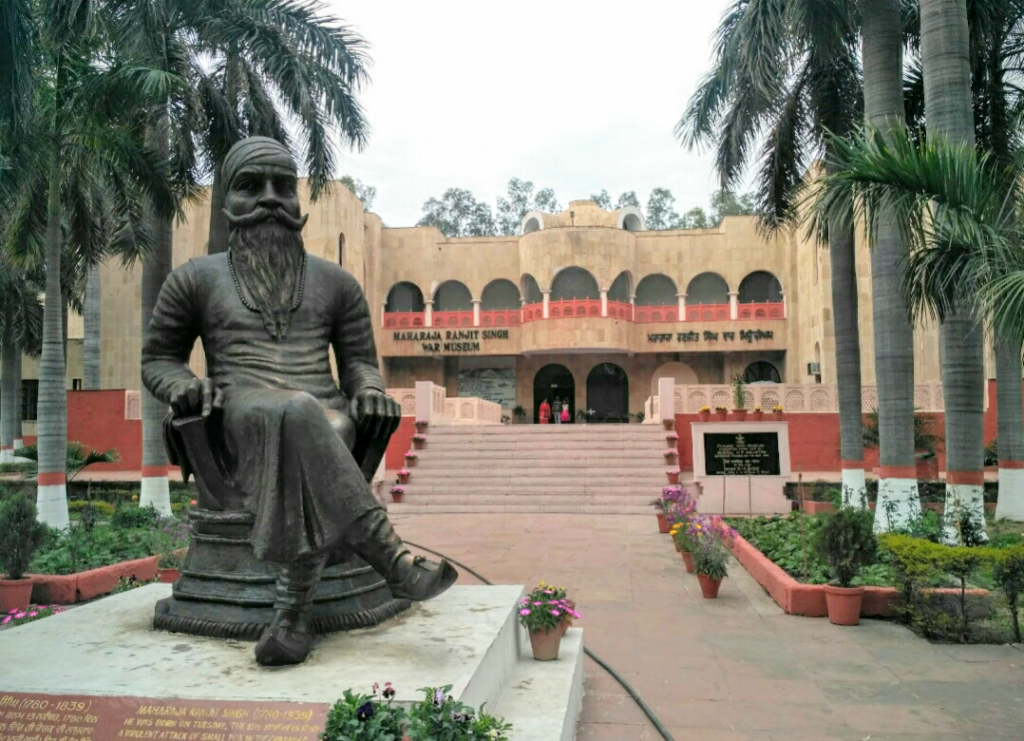 Pathankot, One of the most famous places in the state of Punjab which borders Himachal Pradesh and Jammu & Kashmir. With its abundant greenery, this city looks even more serene during the monsoon season. With its lovely landscape, the city is known for its history as well. Pathankot also serves as a significant railroad to various neighbouring towns in Himachal, such as Dalhousie. It also has some Top tourist attractions such as Nurpur Fort, Mukteshwar Temple, Kathgarh Temple, Shahpurkandi Fort, Ranjit Sagar Dam.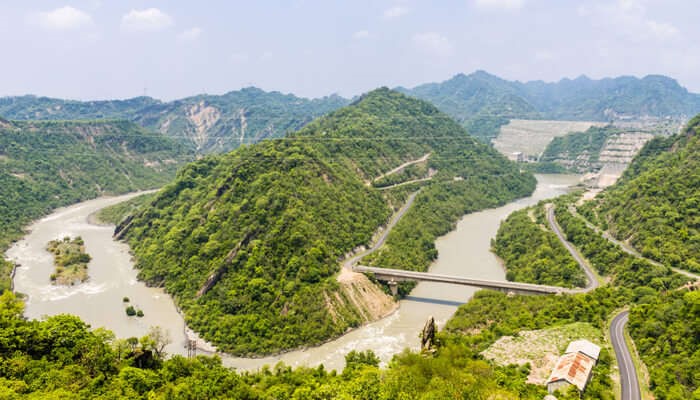 If you are looking for tourist places to visit near Jalandhar, Punjab, Ropar is a must. Also known as Roopnagar, Ropar is an ancient town in Punjab which is more famous for its ruin from Harrapan civilization!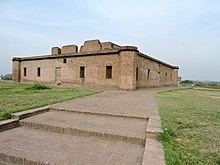 Bhatinda is also called the city of lakes. This place is a must-visit for your Punjab tour.
This city has a rich historical past. Many rulers like Mahmud of Ghazni, Muhammad Ghori, and Prithvi Raj Chauhan have come, fought wars and have ruled the city. You can visit top tourist attractions like Qila Mubarak, Rose Garden, Jogger's Park.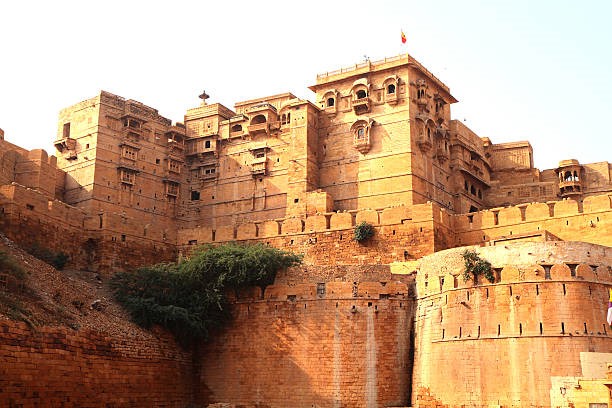 Patiala is one of the most beautiful and 4th largest cities in the state of Punjab. The city's monuments here showcase a blend of different architectural styles such as Mughal, Rajput, and Punjab.
You will find a plethora of places to visit in Patiala, Punjab. If you are a history enthusiast, this city will not disappoint you. Patiala is also a choice for travellers who wish to shop for authentic Punjabi items such as juttis, parandas and more. Top tourist attractions in Patiala are Moti Bagh Palace, Kali Mata Mandir, Qila Mubarak, Bahadurgarh Fort, Sheesh Mahal.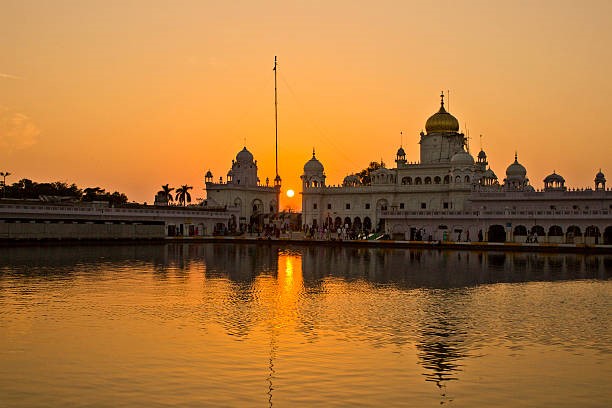 The Sheesh Mahal is the famous tourist place in Patiala. Maharaja Narinder Singh built this Mahal in 1847. One entire section of Sheesh Mahal is decorated with colored glass and mirror work and it is also known as 'Palace of Mirrors'(Sheesh means mirror In Hindi/Urdu). Sheesh Mahal was the presidential palace of Maharajas of Patiala. To give the artistic look on the walls and ceilings of the Sheesh Mahal, Maharaja Narinder Singh engaged artistic painters from Rajasthan and Kangra. The artist made the floral designs on the walls and ceilings. Their art depict the vision of Bihari, Surdas and Keshav in the poetic form and in colors. This Mahal is one of the most beautiful and astonishing place you will come across.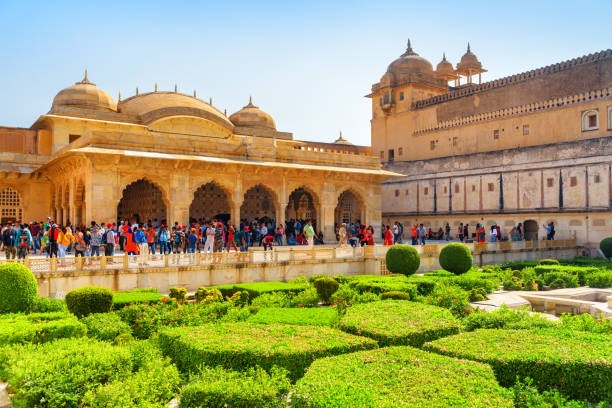 The famous BHAKRA-NANGAL DAM that we all have heard about, that's right, Its here at Nangal.  Do not miss out having a picnic from the huge dam. Lay your eyes on beautiful Shivalik Hills from this point. Enjoy a sunny winter afternoon in Satluj Park and celebrate 500 years of Sikh history at Virasat-e-Khalsa.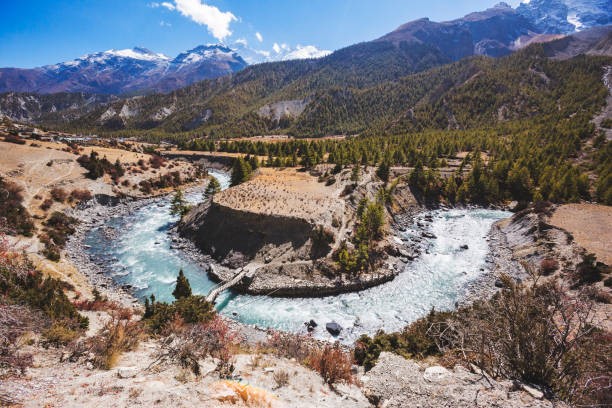 10) GURU KE MAHAL, AMRITSAR
Housing the Granth Sahib and their gurus, Guru Ke Mahal was founded by Guru Ram Das in 1573 as a little cottage that went on to shelter the great gurus of the Sikhs. Gurudwara Guru Ke Mahal is a humble hut situated at the main street of Guru Bazaar near the Golden Temple.
Hundreds of Sikhs and tourists visit this religious site on Guru Tegh Bahadur Jayanti.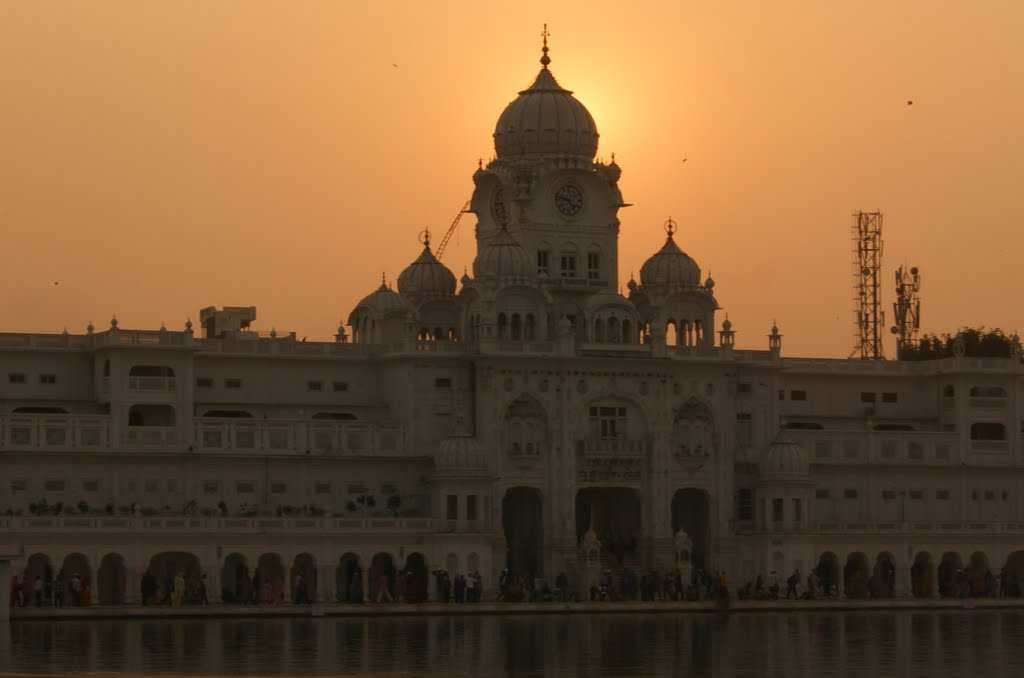 We hope our list can help you in the journey of incredible Punjab. Punjab has its unique delicious food right from finger licking butter chicken to Big creamy glass full of lassi!
To make your Travel easier and hassel free we will recommend you to avail Taxi Booking services in Amritsar.