Taxi Service in Amritsar Airport
When you book our airport cab service in Amritsar, you can rest assured that you will never have to queue for a cab. Furthermore, you may rest guaranteed that you will never miss another flight. Our comfy premium vehicles provide on-time airport pickups and airport drops in Amritsar at competitive rates.
At Amritsar International Airport, choose from a variety of airport taxis
When you order an airport taxi with us, you may select from a variety of vehicles, including hatchbacks, premium sedans, Innovas, and SUVs. We offer both prepaid and post-paid taxi services, with high-quality vehicles and knowledgeable drivers. Our pre-paid taxi service near the Amritsar airport is exceptionally dependable and cost-effective.
Why should you hire an Amritsar taxi?
When is the best time to book an Amritsar taxi for the airport?
Book one of our Amritsar airport cabs for your business trip and you'll never be late for a meeting again. Our cabs will arrive on time to pick you up or drop you off. Not only that, but all of our Amritsar airport taxis have air conditioning, and our vehicles are a cut beyond what you could get with other Amritsar taxi services. You'll travel in style and comfort, arriving rested and on time at your destination. We provide vehicles for all your needs, whether it's corporate pick-ups and drops or a pleasure vacation. For large families, our luxury sedans and SUVs are excellent, assuring smooth and seamless travel. Travel directly from the airport to neighboring destinations without having to change cabs. We Provide Best Taxi Service in Amritsar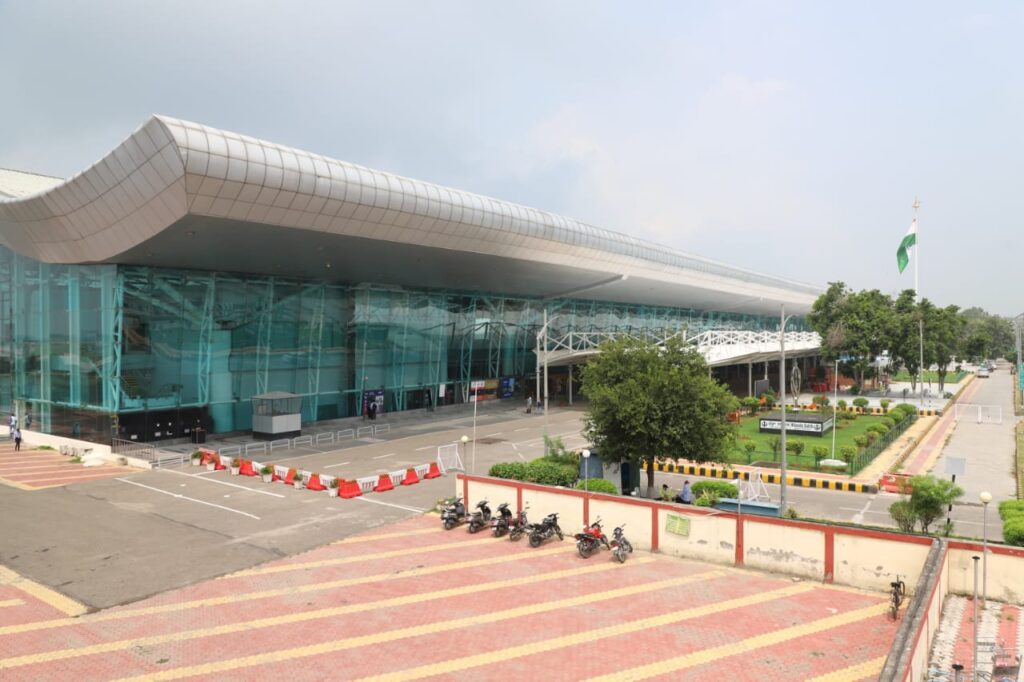 We understand your safety and security needs
The fact that Amritsar International Airport is so far away from the city presents some issues. Our Amritsar airport pickup and drop services are incredibly safe and dependable. Our drivers are vetted and go through extensive training and sensitization, as well as being taught to put the safety of the passengers first. We have various checkpoints in place to ensure you get to your destination in comfort and without any issues, whether it's a late-night pickup or an early morning drop. Furthermore, if you have a problem during your vacation, you can phone our 24-hour hotline to have it fixed right away.
The Airport of Amritsar is located in the city of Amritsar
The Sri Guru Ram Dass Jee International Airport (ATQ), popularly known as the Amritsar Airport, is named after Guru Ram Das Ji, the fourth Sikh Guru, and founder of the city of Amritsar. The airport is located 11 kilometers from the city of Amritsar. Amritsar Airport, which serves the western districts of Himachal Pradesh and the southern states of Jammu and Kashmir, is North India's principal airport, with over 100 domestic and international flights.
Airport Transfer Services for Businesses
Amritsar taxi provides corporate cab services in addition to airport transfer cabs to retail customers, allowing it to offer a comprehensive range of services, from airport taxis to staff transportation
From Amritsar Airport, Get the Best Customized Travel Car Packages
CCR's skilled tour organizers construct all of our cab packages in Amritsar Airport based on the needs of the travelers. This service covers Amritsar Airport tour packages such as honeymoon tour packages, adventure tour packages, pilgrimage tour packages, business tour packages, and so on.
Aside from that, we offer business meeting tours, corporate tours, and Amritsar Airport city sightseeing tours, as well as any other bespoke car rental packages in Amritsar Airport based on customer demands.